RODGERS QUIETLY RESTORES HIS REPUTATION
Submitted by

isport

on Mon, 06/19/2017 - 08:24
Current Celtic manager Brendan Rodgers was given three full seasons to lead Premier League giants Liverpool to a status befitting of a club that has won 19 First Division titles.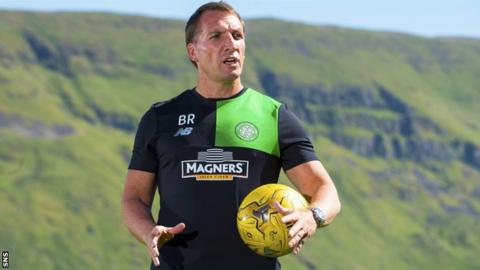 Since the glorious six years of Rafa Benitez and the subsequent washing down of quality players out of Anfield, Liverpool have been involved in a circus of disappointments often meeting new lows in recent times.
However, when Rodgers was appointed chief shepherd, most observers were optimistic of his chances of success. It all premised from the way he transformed Swansea City and made them the first Welsh team to qualify for the Premier League. By building a close knit team, discovering talents like current Everton defender Ashley Williams along the way, the Northern Irish man was able to create a distinct identity for Swansea.
Although his first season was not as pretty as he would have hoped, the cliché of striking off most managers' first season in charge as a settling period bought him extra time to continue with the transformation.
A season after Gerrard let the title slip away, Rodgers struggled to replicate his magic plus Suarez's sale made it more complicated and before long he was ushered out.
At Celtic the story is different. Not only has he convinced The Bhoys to buy into his style (in turn making Celtic tickets amongst the most searched for on Livefootballtickets.com, who have tickets for most game available through this link), he's also picked up impressive results along the way.
Prior to his arrival, Celtic have for some time become nothing more than the whooping boys of nearly every Champions league group stages. With Brendan's guidance Barcelona and especially Manchester City was certainly given a run for their money in the 3-3 draw. Although they still finished bottom, the domestic treble they picked up in Rodgers' first season is a huge pointer to just how well his reputation will be mended throughout his time in the city of Glasgow.