Details about the Celtic FC hotel has been unveiled
Submitted by

content

on Thu, 06/15/2017 - 11:07
Celtic FC has recently lifted their 6th successive Scottish League Championship as their domination in Scotland continues to be displayed and has not showed any signs of slowing down anytime soon.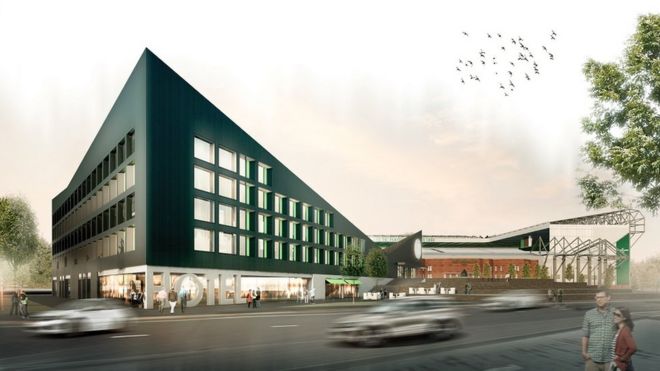 Supporters of the Scottish club are ecstatic to see Celtic FC once again emerging as the champions of their domestic league and in such a positive way as the team of Brendan Rodgers had a 30 points advantage over their nearest rivals which was Aberdeen the team that secured the 2nd spot with 76 points while Celtic FC was all alone at the top with 106 points as they did not lose a single match in the entire season of 2016-17.
After another dominating season, Celtic FC has revealed their plans to build a hotel and museum complex which is expected to be made next to their stadium at Celtic Park.
The Scottish champions have already launched a proposal of application notice to Glasglow City Council and they are expecting an answer to be made after the summer.

A statement from Celtic FC was launched about this redevelopment process and it said: "The application is part of Celtic's long-standing master plan for the area, a vision which aims to deliver benefits to the club and our supporters and allow further regeneration of the east end of the city, something to which we are totally committed´´
"The current lack of hotel accommodation in the vicinity means that everyone attending events at the football stadium or the arena requires traveling on the day of the event, adding to traffic volumes in the surrounding area."
It has recently been announced that the hotel and museum which are expected to be approved and completed will create 120 jobs as there are also plans of making a 5 story hotel, a retail store, a restaurant and a ticket office.