CELTIC READY FOR BAYERN
Submitted by

isport

on Wed, 10/18/2017 - 08:52
Celtic are set to take the fight to Bayern Munich at their home – the Allianz Arena. The game is slated for Wednesday October 18, and it would be the first time Bayern boss Jupp Heynckes oversees a UEFA Champions League game since lifting the title in 2013 with the German club.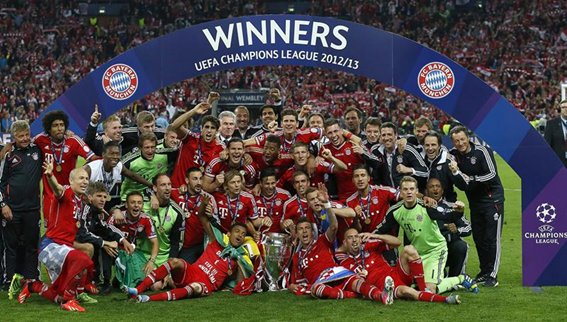 Heynckes ended his Bayern coaching career on an excellent note years back when he did the treble. He won the Champions League for Bayern and helped form a stable side that Pep Guardiola inherited. The Spaniard would go on to spend three successful years before exiting. Guardiola did not have as much success as his previous club Barcelona, however, the Catalan manager won the league the three years and helped the club to the Champions League semifinals three straight times.
Ancelotti came on but he could not quite keep up with the tempo required, despite expectations. As an accomplished manager in Europe, Bayern needed him to help the club conquer Europe again, while maintaining their grip on home soil. Carlo won the league last term but not without trouble. They were knocked out by Real Madrid and this season they have started poorly in the group stage of the Champions League.
Bayern have always led their group in the Champions League of recent but this time Paris St Germain threatened them. The Germans defeated Anderlecht but lost to the French side. They face a double header against Celtic to keep their hopes alive first before thinking of topping the group.
They had started the campaign as the favourites to make the Final again, with even the best sites for betting 2017 only offering odds of 2-1 that they would be playing in the Final in Kiev. Having seen the team slide so dismally into defeats, Ancelotti simply had to go.
For tonight's match, Bayern will be without their trusted goalie Manuel Neuer and experienced winger Franck Ribery, whilst Celtic will be without their captain Scott Brown as the team continues to struggle to meet the exploits of last season.
Their cause probably hasn't been helped by goalkeeper Craig Gordon, who was blasted by former Celtic man Charlie Nicholas for making comments that might provide motivation for the troubled Bundesliga side.
"Craig Gordon came out and said 'we're ready to challenge Bayern Munich' and I just thought 'keep quiet'. He should hope the Bayern players haven't heard that because the likes of Robert Lewandowski and Thomas Muller don't need any more motivation," the 209-capped former player for Parkhead said.
Nicholas feels it is just 'damage limitation' that Brendan Rodgers' men can do. The Pundit Nicholas claimed Celtic were not at their best this term and that they were yet to recover from the 5-0 PSG defeat. He claimed their poor passing; fitness issues in defence and their game approach make their clash with Bayern a 'damage limitation exercise.'
PSG are gunning to finish group leaders – meaning Bayern would slip from finishing top for the first time in a long time. Hopefully, they can get their season back on track and it starts with the Celtic affair.